Overview
Ncasa, officially named as Nepal Chartered Accountant Student's Association was established in 2060 with a aim to facilitate the students to come up through their problems in a group where they can unite, work, perform and prove themselves. The organization keeps an objective of work to develop, protect and promote the interest of students enhancing their capabilities, creativity, literacy, professionalism and expertise. They are also playing a role of advisory board to ICAN Council in the matters related to students affairs. Moreover, Ncasa also conducts events as seminars, training, meetings and workshops to enhance and increase the involvement of CA students.
Genesis Web Technology
would like to thank to the board members of Nepal Chartered Account Students' Association for believing us in design and development of website
www.ncasa.org.np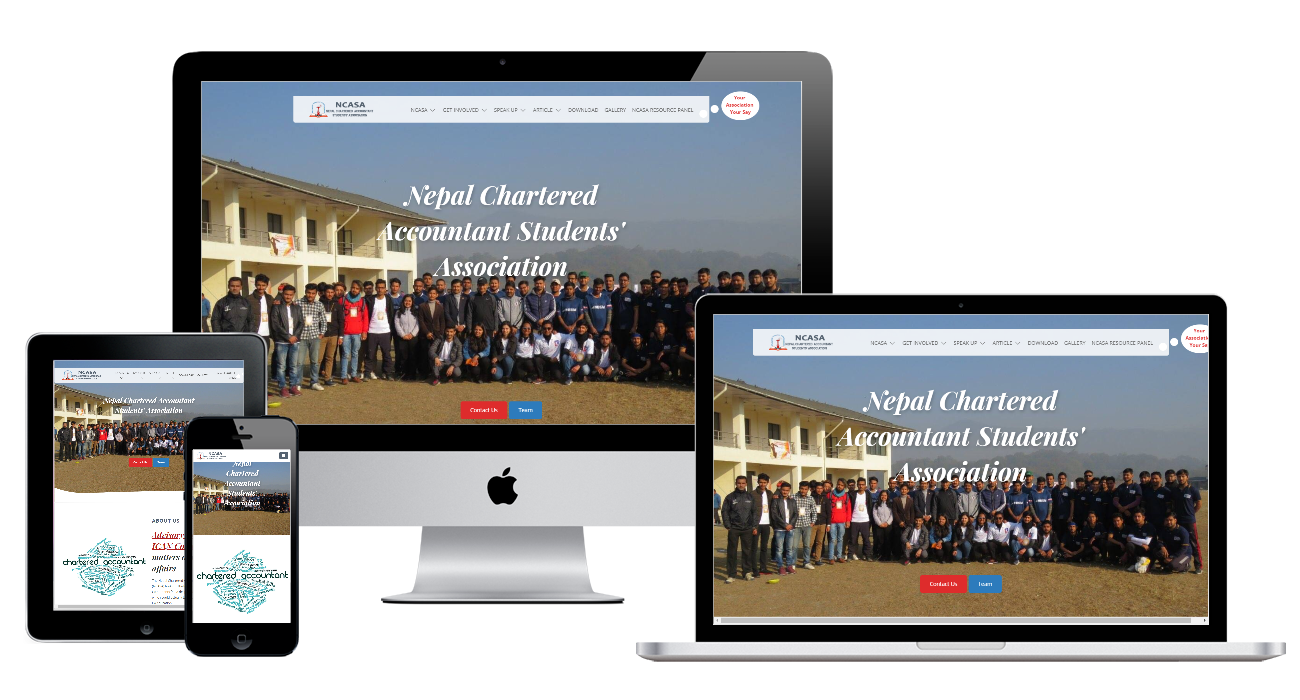 Nepal Office
Australia Office
84 Smith Street
Darwin City, NT 0800
Phone: +61 8 8900 0539
Mobile: +61 450 323 234
© Copyright 2019-2020, Genesis Web Technology Pvt. Ltd. All rights Reserved.